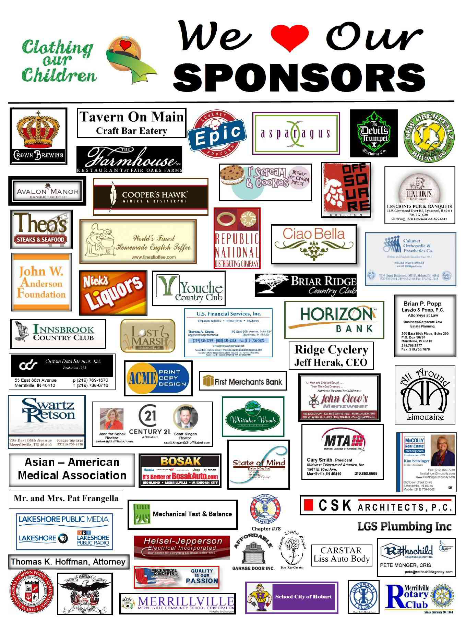 The 2020 Clothing Our Children Live Event was able to provide over 400 $75 dollar vouchers to purchase new winter clothing for Lake County Indiana children.
In the Fall of 2020 the vouchers were delivered to the school administrators as they expressed their gratitude and relief for the much needed donations.
We could not do this without your generous sponsorship.